The other day Kenny's Vivint boss texts us at 11:30 PM telling us that we have the opportunity to help build a house for Habitat for Humanity at 8 Am the very next day.
Hmmm... the news said that tomorrow was going to be record heat and humidity. As much fun as building a house in record heat sounds, I was already trying to come up with excuses of how we could get out of this. Good thing I have a husband who jumped right on it and texted him back saying we would both be there before I could even think of one excuse. Darn. So we got up early the next day and put on some old clothes ready to work.
We showed up in a pretty run-down area in Wilmington, and after they gave each of us instructions, we got to work. Before even starting anything I was sweating out of every pore. I was in charge of being on the ladder and painting the top edges of the walls with Kenny who was painting the ceiling. After about one hour we were all drenched in paint and sweat. Ya, it was not cute.
While we were working we got into a conversation with the guy in charge of the whole project. He had been working with Habitat for Humanity for almost a year now and gets paid a whopping THREE dollars an hour. He told us about his small apartment with five other people and how he has less then 150 dollars to spend on groceries. I will admit my mind started to wonder, why?! He had been to college finished his bachelor degree but decided he wanted to live his life in a way that he could be proud of.
I have so many small moments where I realize how grateful I really am for who I am and what I have, and then find myself forgetting them so fast. I see good and bad each day but it is ultimately up to me to choose what to dwell on. While we might not be perfect and see the good every single day, we can always start over and try again! My new goal is to remember how good each day can really be and to choose to be grateful for all of it!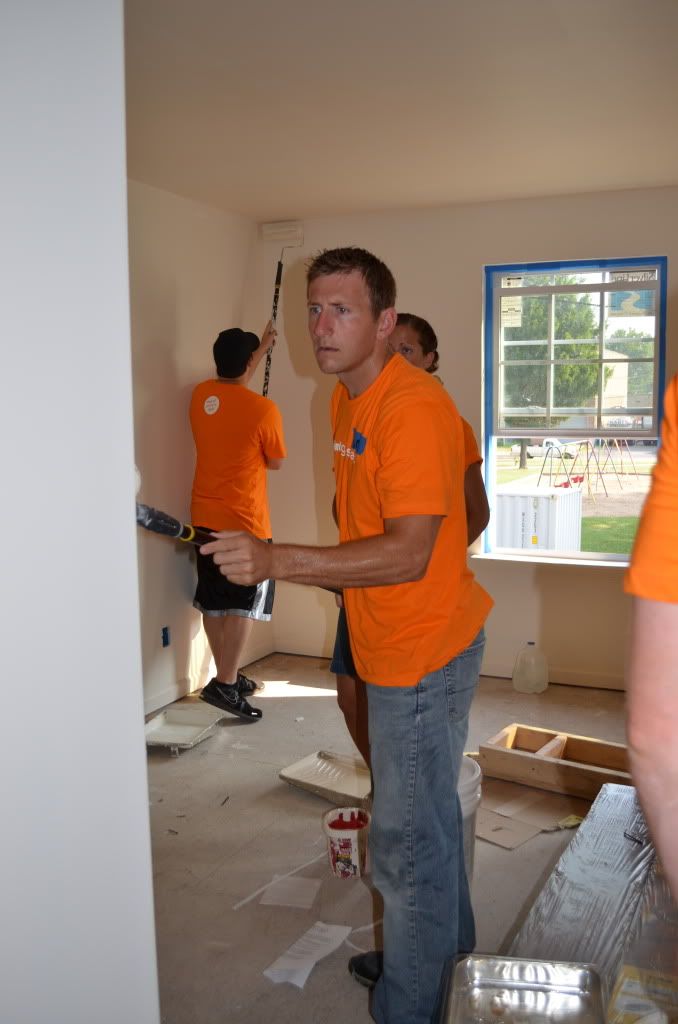 This is called real concentration.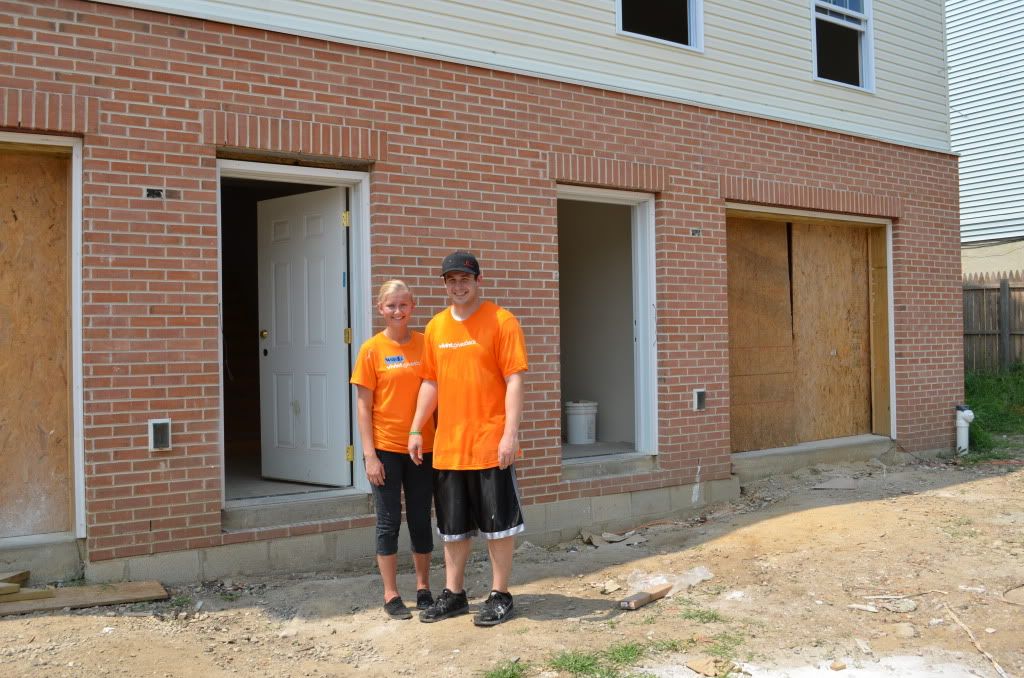 Makelle and Austin! He is such a good sport because he came to this even though he was suffering through kidney stones!
Whitney and Eric working hard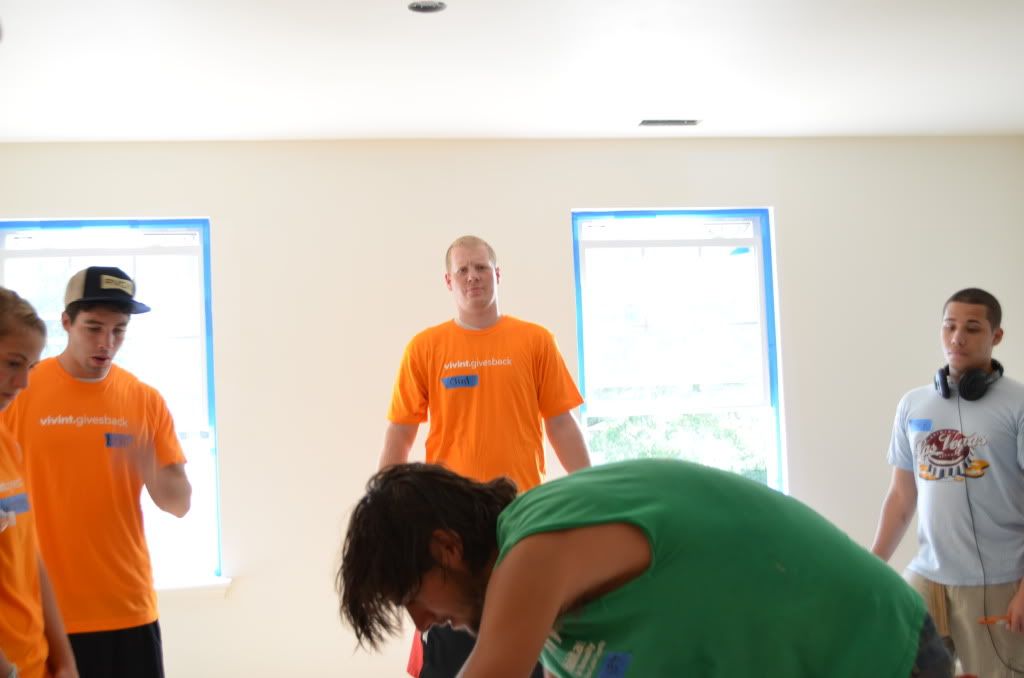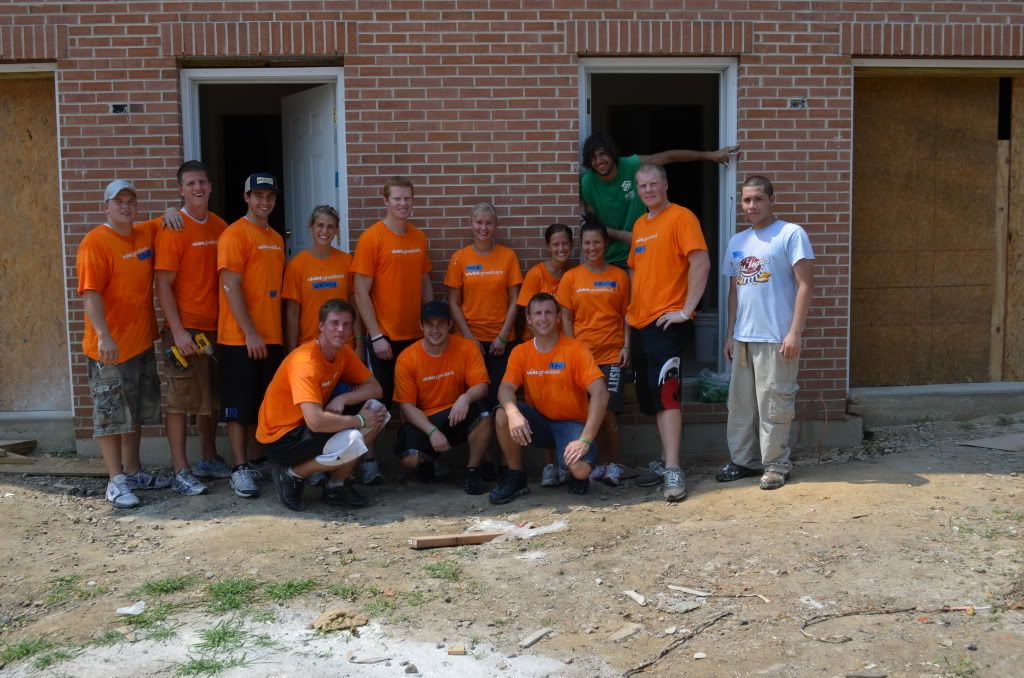 The whole group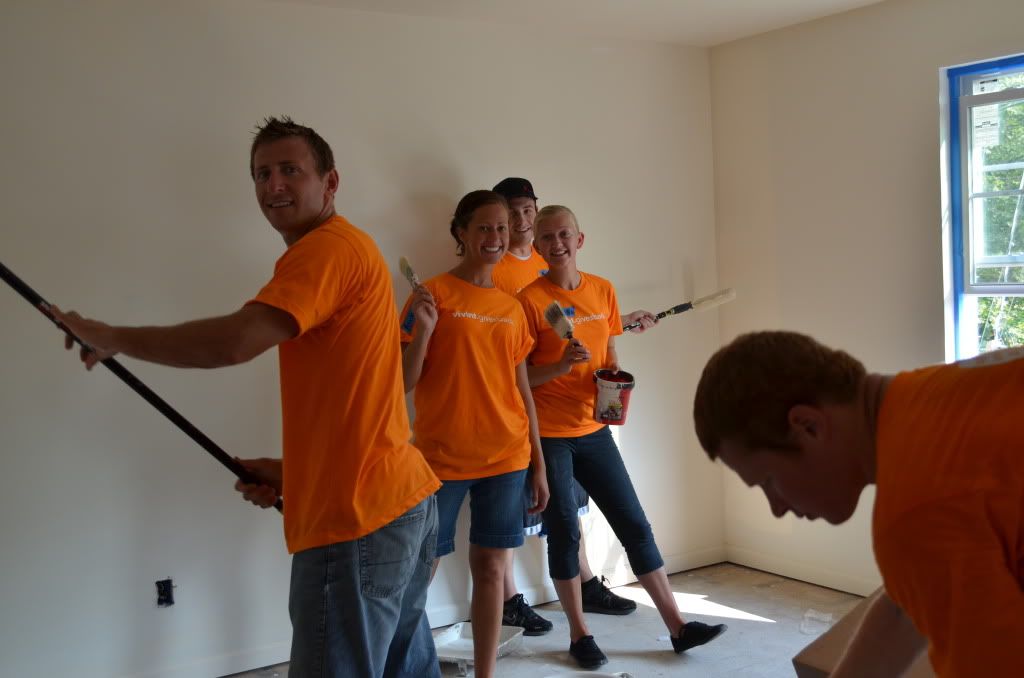 This is at the beggining before I turned into this beauty...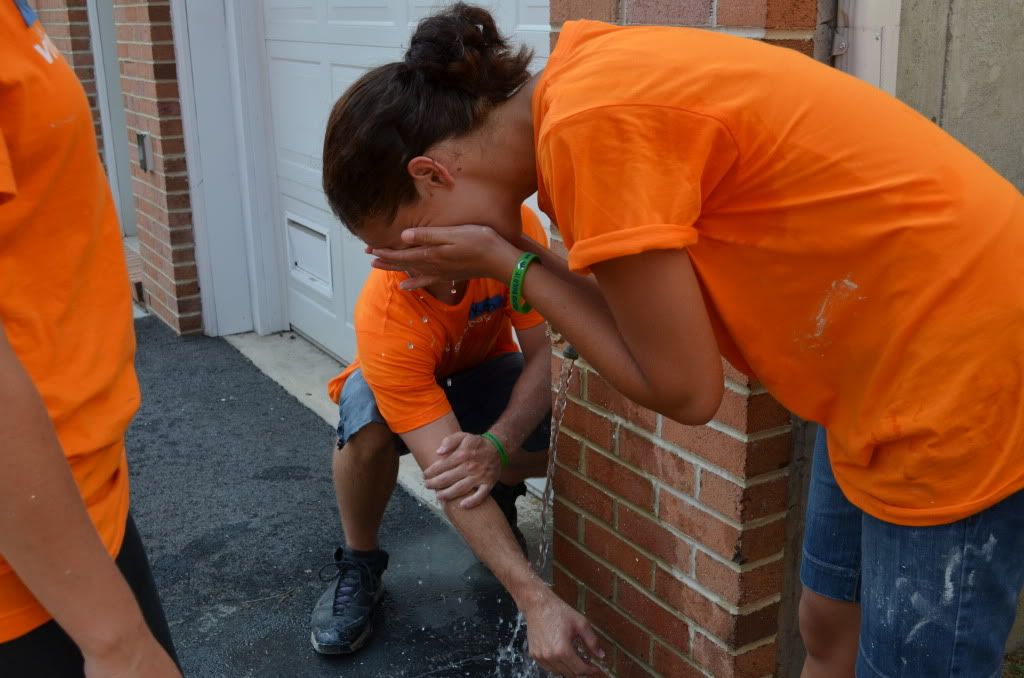 Yup, sweaty tacos I got myself there. Please enjoy this nice view of them.
(Pictures compliment of Natasha Hobley, Thanks girl!)